Have you heard about the "Pound" workout classes?  They are the HOTTEST fitness craze going right now.  Good Morning America did a piece on them, Shape Magazine listed it as one of the Top 15 Best New Fitness Trends and InStyle magazine called it a "Must Do Fitness Trend to Try Now."
Basically, this new fitness craze is a drum-based workout that uses weighted drum sticks (aka "Ripstix") to pound to the beat for cardio, sculpting and a major sweat session.
And, you know if there's a new workout, I'm going to try it. So, I got to sit in on a Pound class.  Here's what I thought:
A Solid Workout…and Fun
The class is really as simple as it sounds.  Music plays while you bang the Ripstix on the ground, and on each other, all coordinated with the beat of the music.  If I had to give it my best explanation, I would say: think hip-hop Jazzercize with drum sticks.
The 50 minute class had a warm-up, workout and cool down.  Some of the songs had specific focuses.  One song had an ab section – basically a whole song on the floor working those abs for summer bikinis.  Another song focused on the booty.  But overall, the class was a full-body workout.
Now, I do cardio every morning.  Plus, I do some pretty intense weight lifting and HIIT classes in the evenings. So, my cardio is in pretty darn good shape.  So, quite honestly, I went into this class not expecting to get a good workout.  But, surprisingly, I was wrong.  I jumped, hit, banged, smacked and tapped my way through the class.  And, following the moves (a lot of them kinda' dance moves) made the workout really enjoyable and a good workout (I worked up a pretty good sweat.)
Calories Burned
The Pound website says that you can burn up to 900 calories in an hour class. Now, I stood in the front row and gave this class my all and burned just under 400 calories for the 50 minute class. Now, that's a far cry from 900 calories, but nothing to thumb your nose at. That's about the equivalent of the number of calories I burn running four miles….but I burned these 400 calories with drumsticks and kick ass music.
Speaking of Music…
The music was super fun, current and upbeat.  I found myself forgetting that I was working out and instead felt like I was in the middle of a choreographed routine (took me back to the 'ole cheerleading days….) And, since I mentioned cheerleading, it was no surprise to me that the instructor, Julie Hines, is a former cheerleader.  It was pretty apparent from her coordination.  Julie lead us through each move and explained everything well so that following her was super easy.
Anyone Can Do This Workout. Yes, Even You
Ok, some of you are thinking: but I don't have rhythm.  I'm not in great shape.  I'm too old.  I'm too young.  I'm, [blah, blah, blah – insert excuse here.] But, I am not kidding when I say this – absolutely anyone can take this class.  The great thing about this class, is that you can go at YOUR pace.  Push it as hard or as little as you want to.  And, you can modify the moves to make them easier or harder.
Now, one note on rhythm – if you can clap on a beat, you can do Pound.  If you can't clap on the beat, you can still do Pound, it just might be a bit awkward for you. 🙂 There were a few moves that I didn't quite get the "feet in, arms up" like the instructor, but that's okay, I just kept moving and kept my heart rate up.
A Fun Way to Cross-train or Break a Fitness Slump
I admit, there are times that the thought of doing the same workout AGAIN is just more than I can take (Groundhog Day, anyone?)  So, mixing it up with a Pound class would be a really nice change.  A break from the monotony of your normal day-in, day-out workout routine.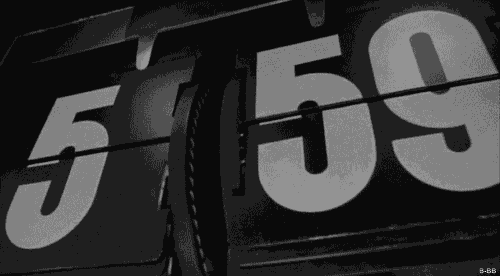 My Review on Pound Fitness Class
If you dread the thought of hopping on a treadmill or elliptical, Pound may be a good alternative for you. This drum-based workout really focuses on making your workout fun. I think after a few classes of really learning the moves, I would be able to relax a little and make the moves even more "dancey" and fun.
With over 1,300 gyms worldwide, there's sure to be a Pound class offered in your neighborhood.  If you're interested in finding a class near you, check out the Pound website (They even offer dvds of the classes.)
Or if you're local in Cynthiana, check out the HarriCyn Athletics Facebook page for their upcoming classes (they start NEXT WEEK!)
So, today, I feel a bit like I've channeled my inner Tommy Lee (sans infamous home video) and unleashed my inner drummer.
Rock on!
 – Rebecca